In 2010 I wrote a book called Baby Boomer Bust about the effects of the economic meltdown on the vaunted baby boomer generation. It was based on a survey we took in late 2009/2010 of several hundred boomers.
What did we learn?
They were not happy campers, not at all.
Distrust in large organizations, particularly the banks and government, was rampant. The "pillars" upon which the boomers had built their financial well-being came tumbling down. The stock market – where they had come to count on a steady 6% or so increase per year for their 401Ks – the real estate market – where they had come to rely upon a similar type increase – and the banking industry – which was only paying around 1% or 2% on savings and checking accounts (not to mention the fact that they actually CAUSED the meltdown and then paid themselves handsome bonuses!) – had let them down. Big time. Sometimes to perilous proportions.
One of the predictions that came out of this analysis was that everyone – particularly boomers – would look for ways around the big institutions, both business and government, that they had relied upon in the past.
And in the last several years, we've seen the development of brands that play upon this trend of circumventing big institutions (at least perceptually).
Uber and AirBnB come immediately to mind. Both are brands that circumvent the existing institutionalized system. Damn you limo services, NY Taxi Commission and any other institution that tells me how I can travel! Damn you, Marriot, Hilton and Motel6! (Okay Goldman-Sachs did provide some of the financing for Uber, but let's ignore that point for now – LOL!)
For many years, the marketing landscape was awash with disintermediation. Now we were seeing re-intermediation! Except this is a consumer-friendly re-intermediation where the services help people find better deals by, in effect, beating the system. And, on the flip side, both Uber and AirBnb provide money-making opportunities for individuals who don't mind driving other people around a few hours a day or renting their homes or apartments to visitors. Take that, you stubborn, jobless economy!
Here are some other "populist" brands that allow individuals to go around the "system" in one way or another, mostly doing it by bringing people on the supply side and demand side together with high-tech efficiencies.

Tender Greens – a California-based healthy food franchise, this innovative company has relationships with local farms that takes crops directly to their restaurant kitchens and into the mouths of their customers.

Kickstarter – can't get your project funded? Well, now you can. Kickstarter has allowed scores of people to raise money for different types of projects. A TV producer friend of mine used it to fund a documentary that had been his life-long dream. I've even heard a story about a young fellow who used it to fund a trip to Europe to visit his girlfriend.
Sound Cloud – this innovative brand brings the musicians to the masses, allowing start-up performers to upload their music to this powerful platform with a massive potential audience. It helps "socialize" the music industry bringing performers to audiences, audiences to performers and performers to each other.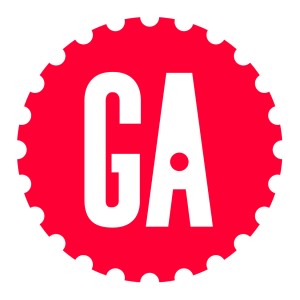 General Assembly – for those who don't have the time or money for a traditional, business school, General Assembly allows you to earn the equivalent of an MBA in much less time and, of course, for much less money.

WeWork – a collective "workspace" for small businesses, WeWork provides small businesses and start ups with the "overhead" efficiencies of a much larger firm and a place for small businesses to collaborate or just enjoy each other's company.

ColorofChange.org – is a platform that allows people of color to band together via a portfolio of internet tools to fight for their rights, particularly in light of the recent Michael Brown and Eric Garner controversies. Another way to get around, or potentially beat, the system.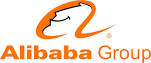 Alibaba– a global megabrand, Alibaba does many things, most particularly opening up the Chinese economy to individual American consumers and businesses. I know of a company that was able to reduce its cost by 50% on a promotional piece it was considering by cutting out the middleman and dealing directly with the Chinese-based manufacturer. I was particularly intrigued by a service called Lu Yi Bao which allows individuals to invest small amounts of funds directly into the Chinese film industry without incurring near the risk of investing directly.
Without a doubt these "populist brands" represent an interesting trend, allowing individuals and/or small businesses to go around the more "institutionalized" system, bypassing levels of bureaucracy.
Wonder what's coming next?

Connecticut | 409 Canal Street, Milldale, CT 06467 | 860.426.2144
Florida | 1241 Ludlam Court, Marco Island, FL 34145 | 203-317-7663
email: grow@sig-brand.com
Hours of Operation: Monday to Friday 9:00am — 5:00pm